Amazing Mazie

by  Linda L. Rigsbee

​    She confesses to loneliness, but still has a warm smile and positive greeting for those around her. It has always been so.  

I met this guardian angel after she started taking care of my uncle.  

    Mazie lost her husband when she was only 56 years old. She was a friend and neighbor of my aunt, which is how she met my uncle. My uncle helped her with chores when her husband was ill, and helped her move to Mena after his death. There she cared for her aging parents. Less than a year after her husband died, my uncle fell off a roof and broke his back. After months in the hospital, he was still unable to take care of himself. He would have gone to a nursing home, had it not been for Mazie. She took his broken body home and did the best she could. The doctors said he would never walk, but with her nursing and encouragement, he was finally able to get around on crutches. When he lost faith, she gave him some of hers. She took care of him for over 30 years, until his death at age 91 on Valentine's Day.  

    Many might feel bitter about spending so many years caring for someone without monetary gain, but not Mazie. She felt it was part of God's plan and she served him graciously. She never complained, but instead thanked the lord for purpose. She prayed not for material things, but for the strength to serve. Mazie is one of God's lighthouses, speaking not simply in words, but in actions a well. I have never heard her say a bad word about anyone - never heard her voice raised in anger. When times are troubling, she looks forward to when they will be better. Her charity inspires others to emulate. She is loved, admired, honored and respected by all friends and acquaintances. 

    Mazie is one in millions of people who go unrecognized for their sacrifice and dedication. She is a tower of strength standing firmly against the onslaught of these stormy times. Her name will be found in no history books. She will receive no awards. Yet she will have an everlasting monument. For those who have had the privilege of knowing her, she is still known as and will be remembered fondly always as "Amazing Mazie."

    Update:  Mazie passed away weeks before her 100th birthday. She will be missed by all who knew her.

Please sign the guest book and rate this story. Your comments are always welcome and your information is appreciated, but not required.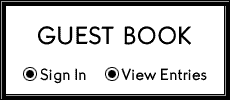 Those fortunate enough will meet one person in their life who forms a profound impression. I have been fortunate. Into my life came a little lady with a huge heart. Amazing Mazie, her husband called her, but her real name is Ethma Mae (Seay) Larson.

    At 96 years old, Mazie is still living in her own home in Mena, Arkansas and taking care of herself.  She has reached a point at which all her friends and relatives, save two nephews and their families, have departed this world.